Qui Entertainment Magazine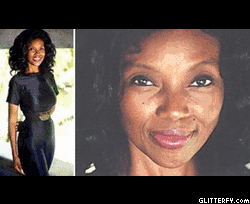 I've always lived cautiously. I've always lived safe,
but I'm thinking of letting go & consequence is staring me in the face.
I already condone condom-wearing & having protection for your cell phone,
Now I'm advocating eating RAW and I am not alone.
Meet 72-year oldAnnette Larkins, she's been Doing it Raw since she was 40.
And the way that she looks against her husband makes a spectator say: Good Lawdy!
Annette started Doing it RAW when she was 40-years old,
and her choice to do so, has panned out to be youthful gold!
There's another sexy lady, whose lifestyle makes one say "Oui Oui",
This young lady also does RAW; She's 72, her name is Mimi.
Mimi Kirk wouldn't have it any other way,
she's defying age and is looking great!
She's got two grown daughters that she loves to parade,
Unfortunately for the kids, Mom…
View original post 304 more words