I'd have wished you a Merry Christmas yesterday
but I didn't want to interrupt your "celebrate."
I can only imagine that you cooked your best, mingled with fam and ate.
Then you probably worked it off indoors — (the way that you like to play).
And I get it.
I didn't want to hit you up while you were hitting it.
Did you consume some sweet potato pie?
I did – a small piece or two. I ain't gone lie.
It was good but it wasn't Mom's; hence it didn't taste the same.
Merry is the season and Jesus is the reason,  (that's Mary's son's name).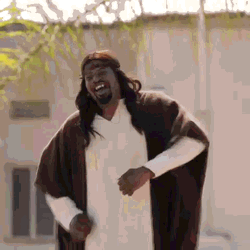 The calendar pushes us into the "mass shopping" lane.
Shopping isn't king. Don't forget Mary's baby's name.
Isn't He why you're feeling so so merry?
Let Him get those burdens up off ya – DO NOT carry.
You knew that right?
Now dance all day and dance all night.
Believe that all will be alright.
Eat a sugar plum or two from your dreams tonight.
You deserve it.
Not getting enough love? Then serve it.
You serve it so well.
Tell opposing notions to 'go to hell.'
I know that family can sometimes work on your last nerves.
They too, have refrained from putting your philosophy on the curb.
So it's mutual…
the essence of family.
Amen. Now pass the ham to me.
I love leftovers. Don't you?
Last nights fragments? We took up a few.
Therefore, "going-in again" is something we're sure to do.
How about you?
A Happy Holidays is still in order from me to you.
What's that you say that you're getting into?
Will you be jitted-up for New Year's Eve?

Perhaps travel a stint and smoke some weed?
Vegas or Cali? Where are you planning on going?
I know cold Colorado does not have your itinerary glowing.
Me? I'm easy like Sunday morning after Christmas.
I'm thinking of you, love and longing for a big hug.
So here I am, beloved. Do bring it in.
Let's slide to the kitchen for a lemonade & gin.
There's left over liquor from last weekend.
Let's, you and I, stay warm; let's drink the gin.
Let's flirt but not sin. Can we really?
Let's act like teenagers; don't give AF and be silly.
Give yourself the gift of life
And bury routine, mundanity and strife.
Are you in?
If so, raise your cup of jo' or gin.
I toast to thee: A loving and prosperous end-of-the-year.
I'm Qui
and I've missed you. Please let these words kiss you, o' dear.