It's a question that Mignon Von's character, Danni asked Preston (Trinity Whiteside) in season 1 of Tyler Perry's SISTAS. That was 5 seasons ago. In case you forgot or haven't seen the show yet, Preston responded that he has not ever been with a Black Woman before and in short order Danni changed his status.
Danni works at the airport as a desk agent, where she annoys Zach the most. Zach and Karen are a thing in season 1. Danni introduced them, and the two connected. Zach played off. Karen broke it off. Danni unabashedly inserts herself into her girlfriends' lives in every episode because that's what good friends do. Good friends share your vibe; the lows & the highs. Danny is a little intrusive, but her heart is in the right place. She's one of my favorite SISTAS.
Karen (Ebony Obsidian) is a Hair Stylist, shop owner, and daughter of Ms. Lisa, (Sherry Belafonte), former USMC and Harley owner. The family dynamic is tight and full of might as these two women navigate the South in search of counterpart equality.
Andrea aka Andi (KJ Smith) is the leader of the group, especially in career status and bank balance. Andi is a Lawyer and was the side chick in Gary Borders marriage in season 1. Andi did not know that Gary was married when she took a meeting to counsel Jazmin Borders in a Divorce case. Lucky you, because you don't have to wonder how this all plays out. SISTAS is now broadcasting season 5… and even though Gary is not a "SISTA" somehow he is still in the picture.
Sabrina (Novi Brown) works at the bank/credit union. She is an upstanding woman in search of love. Though we journey into "dating evolution." In season 1, Sabrina is dating Calvin (Anthony Dalton). Calvin was raised by two dads and obviously has an active SAVAGE X FENTY account based on the tight lace underwear he fancies on their first two dates. Sabrina and I were caught off guard. Evolution is necessary for today's dating scene. Did you know?
Fatima (Crystal Renee Hayslett) is that one girlfriend that you title "a ride or die chick." She's cute, curvy, and her game is shrewd but not swervy. She is a straight arrow for her boss. Fatima is Andi's administrative assistant at the law firm. Nothing and no one gets by her. Every one needs a a lookout like Fatima. Financially and energetically this type of friend does not come cheap.
Tyler Perry is the man with the composition hand and BET is the outlet that houses the band and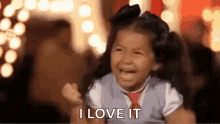 SISTAS is not The LOVE BOAT, but relationships do cruise
and the things that go on in script are addictive and parallel community news.
Tyler Perry misses no beats inside of SISTAS climactic 1-2.
He's quite spry with dramatic writes & pens resolutions, too.
SISTAS also touches on a lot of topics that I do not live-out everyday,
still, I can't resist the vibe nor the insightful writes of love, work, and play.
Have you called on a SISTA today? You can always call on me
and if anyone ever asks you the fore-mentioned question, tell them "Yes, I've been with Qui."
because I'm your SISTA and I love ya.' ❤️